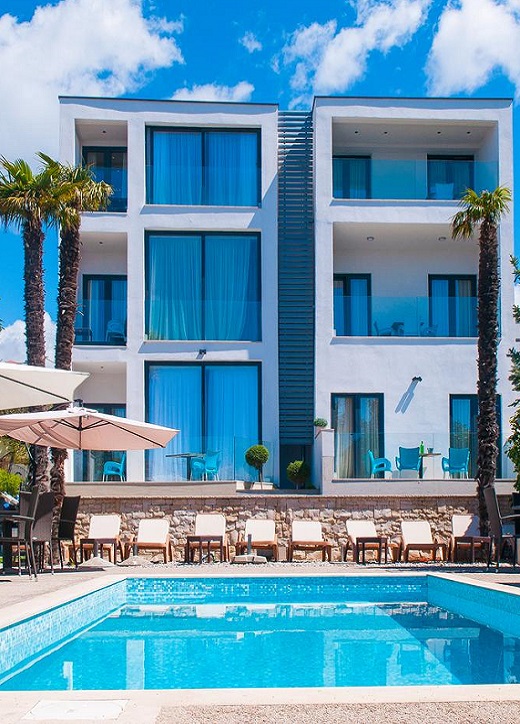 Why Beach Hotel Božikovina
Hotel Božikovina was built in 2002 and at the highest European standards renovated in 2017, Immersed in the relaxing scenery of the small tourist place Podstrana, 1.4 km from Cindro House, where hospitality and discretion fit perfectly into a wonderful atmosphere.
Thanks to its enchanting heritage, Podstrana is evolving into an elite cultural site, and its main attractions are a beautiful location with crystal clear sea, mild climate and beautiful pebble beaches.
Božikovina Hotel has 19 modernly equipped rooms with free Wi-Fi throughout the property and free parking.
Our guests can enjoy the beach restaurant. The daily atmosphere in the restaurant is relaxing while at night it is crammed with live music and various programs that the cafe bar prepares. Dance under the stars, sand under the feet, a refreshing drink in hand and an excellent company ...
Hotel Božikovina offers peace for those who are looking for it and fun for those who want it. Outside the chaos of mass tourism, but again close to everything you could want during your vacation.